Dog Walker - Monmouth and Wye Valley
Taking care of your dog's needs, one walk at a time
Need a Monmouth based dog walker?
Based in Trellech, we are professional dog walkers offering daily (or as when needed) walks tailored to your dog's needs.
Walks are typically an hour long, done in a safe environment and structured to provide the exercise, fun and socialisation dogs need to remain healthy, fit and happy.
Our dog walking service is available around Monmouth and the Wye Valley area (Trellech, Llanishen, Catbrook, Tintern, Llandogo, Brokweir, Redbrook, Wyesham, Penalt, and The Narth).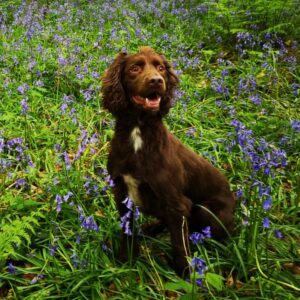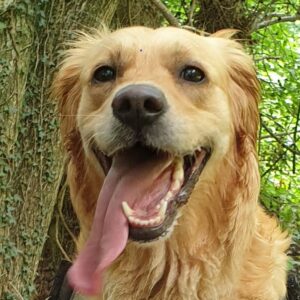 Professional dog walking service
We are proud to offer a professional, affordable dog walking service that includes:
Pick up from your home
A trip out to one of our many safe Wye Valley walking routes
A one hour walk
Clean and dry (if needed)
Return home, water and settle
Read more about our dog walking service
3 reasons to use Walking Paws (Monmouth)
Reliable and flexiable -We wont let you down and will do everything we can to meet your needs
 Professional – Highly experienced, fully Insured, DBS checked, canine 1st aid trained
Safe and Secure – We only use safe walking routes and transport your pet  in a purpose built vehicle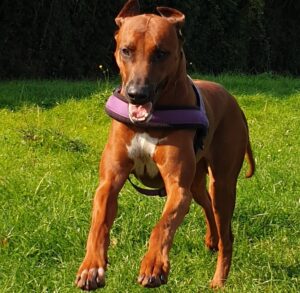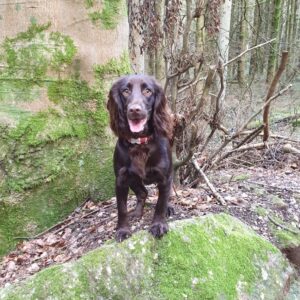 Why our clients use Walking Paws
People typically use our dog walking service when they can't manage to do all of their dogs walks themselves. This could be because of work / time commitments, Illness, poor heath etc,  or becouse they need to be away from home for the day and can't take their beloved pooch with them.
Clients frequently say, they really value the opportunity for socialisation walking and that we are very flexible, always trying to meet everyone's needs.
In safe hands - What people say about Walking Paws - Monmouth...
I have complete peace of mind when my treasured GSD Hetti goes out with Rihanna. The pictures I receive from the walks look such fun and she always comes back... read more very relaxed and happy. Walking paws exceeds expectations in terms of service, price and reliability. I would definitely recommend.

Diane Canadine


10/24/2020
Bear and Ruby love spending time out with Rhianna. Great service, reliable, and above all I trust my dog family with Walking Paws
Delighted with Walking Paws - reliable, professional and a true dog lover - happy to recommend
A true doggie mommy!! loving your fur kids like her own
If you think we can help, please get in touch.
First steps are always an initial meet, greet and local 'get to know' walk which is free.